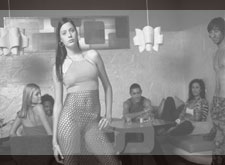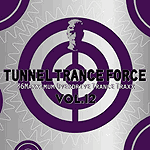 empire city - my dreams
Infos bei Discogs:
über unser Projekt: empire city
über die Compilation: Tunnel Trance Force Vol. 12

Label: Dad (Sony BMG)
Catalog#: 4977722
ASIN: B00004RILK
Format: CD ( 2)
VÖ: 13.03.2000


bestellen bei Amazon

zurück zur Compilation-Seite

---
zurück zu House Party
weiter zu Dreamdance Vol. 15
---
Tracklisting
Ayla "Angelfalls (Elemental Force)"
Alice Deejay "< back In My Life"
Pulsedriver "Take You High (Tube Remix)"
DJ Shah "The Commandments"
Fridge "Angel"
Gravity 2000 "Welcome To The New Millenium"
Marc van Linden "I'm Gonna Take You To Another Dimension"
Nudge & Shouter "Blue Lagoon (Bervoets & De Goeij Mix)"
M.O.N.M. feat. Veronica B. "Masters Of Da New Millenium (Silent Harmony Remix)"
DJ Shoko "Stroke My Love"
Balearic Bill "Destination Sunshine"
Plastic Angel "Pascale"
Frank E & Mars L. "Song Of The Holy Man"
Warlock "Planet P"
Formentera "Tears"
Atilla "Into The Sun"
Accuface "See The Light"
DJ Spoke "Function V"
Subtle by Design "Sirius (Angelz Mix)"
Dean "Words Of Passion"
DJ Teeno "Jabdah"
Snowball "Outer Space"
Ravelab feat. Purwien "Send Me An Angel"
Nordsound Project "Dreams"
Terra V "Vibes Of Terra"
DJ Fog "My Dream (DJ Snowman Remix)"
Frank Bizarre & f.m.f. Greg feat. Ivan B. "Ballade Pour Elise 2000"
Impegment Syndrom "Slaves"
Source T10 feat. DJ Moe "Asita"
DJ Foxx "Goliath Revenge (DJ Tom X Remix)"
Two Mind "New Choice"
JFS "Preperation"
Mikado "Feel The Bass"
Jean de Moove "Thunder Force (Attack Mix)"
Hunter & Lauks "Shades Of Blue"
Empire City "My Dreams"