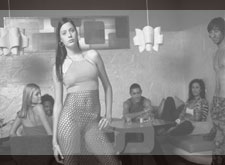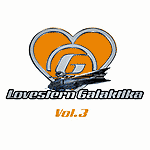 empire city - heartbeat
Infos bei Discogs:
über unser Projekt: empire city

Label: Dad (Sony BMG)
ASIN: B00004TT0S
Format: CD ( 2)
VÖ: 26.06.2000


bestellen bei Amazon

zurück zur Compilation-Seite

---
zurück zu Harem Phuture Traxx Vol. 1
weiter zu House Party
---
Tracklisting
blank & jones "the nightfly"
warmduscher "10 kleine bassdrums"
floorfilla "anthem #3"
fragma "toca's miracle"
martin eyerer "euphoria"
dj taylor & flow "exzess"
miss shiva "do you feel so right"
cosmic project peacemaker "mono culture"
aquagen "partyalarm"
racoon "from the deep 2000"
pete namlook vs. marc romboy "space driver"
liquid child "traummaschine"
signum "coming on strong"
boston boys "sonice silence"
u.k.w. "hypnotic"
dolphin's mind "into the blue"
rejuvination "requiem"
axel konrad "h.e.a.r.t.-beat"
yves deruyter "factor y"
le petit sam "loca galaktika"
kaycee "escape2"
lady tom "loops & tings 2000"
klubbheads "turn up the bass"
dj jurgen "higher & higher"
dj shah "riddim"
miranda "feel the effect"
dj elb "relieve my pain"
katana "silence"
deepstar "pacific"
out of grace "anglia"
rainmaker "eternal fire"
spacekid "tune"
!attention! "heartattack"
harem doctors "heartbeat" (empire city)
tom wax joins dj jamx & de leon "laut & leise"
kyau vs. albert "great"
tunnel allstars "blue lagoon"
system f "cry"