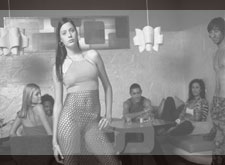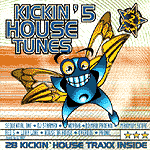 e.o.e. - extension of eternity - we´re coming
Infos bei Discogs:
über unser Projekt: e.o.e. - extension of eternity

Label: Euromedia (SPV)
ASIN: B00000B85T
Format: CD ( 2)
VÖ: 26.11.1997


bestellen bei Amazon

zurück zur Compilation-Seite

---
zurück zu Drizzly Vol. 1
weiter zu Trance Dance Vol. 2
---
Tracklisting
m.a.g. "the shadow"
dj teeno presents the riu palace project "the sound of mallorca" riu palace club edit
e.o.e. "we´re coming" (club mix)
smile machine "dreaming of you" club edit
sequential one "dreams" klubbheads remix
red 5 "red 5 jumps" extended mix
after hour "yah k.k." original mix
coma b. feat. clubnatives "dj pump it up" 6 mix
milk incorperated "free your mind" vibro-dwarfs 12" mix
chocolate milk "harddrummer" kosmonova meets bossi mix
dj starmax "take me to the top" maxi-star mix
nu nrg feat. dj c.r.i.z. "take you higher" original version
novaya "little light"
dj nukk "like a work" work mix
dj maui "that´s how we do it" klubb synth mix
sosa "wave" megamind mix
phoenix "i want somebody" x/tended edit
maximum score "i´m in love with you"
gloria gaynor "oh, what a life" meltdown mix
nhouse "it's not over" 12" mix
tricky stuff "true devotion"
fred numf "rockin' your body" remix
tim duysen "barbarella"
luky loke "i'm gay" solid sleep mix
maximum score "i'm your drug"
overdog "1000 miles" 711 miles mix
phonic "move your feet" long edit
house da house "i am a houseman"