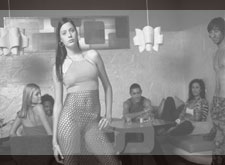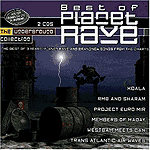 project euromir - lift off!
Infos bei Discogs:
über unser Projekt: project euromir
über die Compilation: Best Of Planet Rave

Label: Creme Fres (DA Music)
ASIN: B000024BOJ
Format: CD ( 2)
VÖ: 18.05.1998


bestellen bei Amazon

zurück zur Compilation-Seite

---
zurück zu Sensor Vol. 2
weiter zu Drizzly Vol. 1
---
Tracklisting
trans atlantic air waves "chase"
koala "indian spirits"
members of mayday "save the robots"
rmb and sharam "shadows
project euromir "lift off!"
project dreamer force "welcome in the dream machine"
dj marco bailey "scorpia"
hardsequencer "the healer"
westbam "and more"
awex "< back on plastic"
x-plane "flight to desire"
tom wax & jan jacarta "music is the only drug"
bounce 9 "we need friends"
m-tasy "everybody dance now"
sequential one "happy feelings"
general base "rythm and drums"
t.h.k. "so big"
accuface "hightechflash"
am-ex "i´m the creator"
magic friends "dreams"
hunter club analyse "a man and a drum"
genlog "revolution"
hardsequencer "the dancing nations"
dj hooligan "the culture"
obsessive "turn in turn out"
dj rob de blank "dreaming of love"
love force "hyptnotice"